Whistler Hosts Canadian Nationals and FIS CUP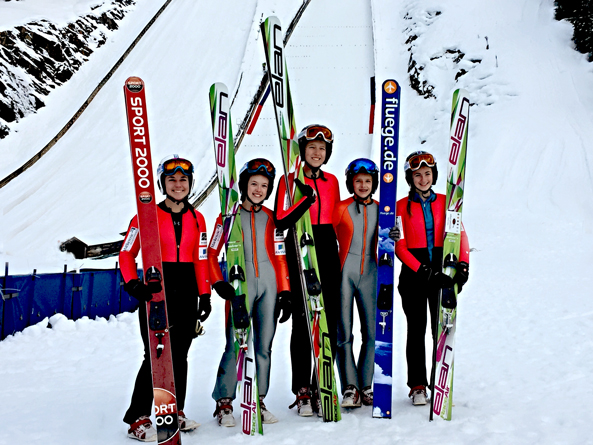 Women's Alberta Ski Jumping Team In Whistler. Left to right Nathalie Eilers, Natasha Bodnarchuk, Nicole Maurer, Abigail Strate, Eleora Hamming.

Last weekend Whistler Sports Legacy and Sea to Sky Nordics hosted the Men's and Women's Hub International Canadian National Ski Jumping Championships and The Aviva FIS Cup.  The Saturday and Sunday event had competitors from 5 nations compete for top spot in the FIS cup.  Canada's jumpers competed in both competitions and the National Championships on the Saturday. Top podium spots for the Women saw Abigail Strate in (3rd), Natasha Bodnarchuk (2nd), in first with a distance of 93.5 meters was Eleora Hamming. On the men's side Nigel Lauchlan (3rd), Rogan Reid (2nd), and Josh Maurer (1st) took the top Canadian Spots. In the Junior Men's Category Max Stretch (3rd), Cory Rogan (2nd) and Sam Bolton (1st).  Congratulations to those athletes and a thanks to the Whistler members for hosting an outstanding event.